From the Editor: May is Military Appreciation Month, and Monday, May 28, 2018, is Memorial Day, on which we are called to remember those who died in active military service. The staff at Heat Treat Today is thankful for those who made that great sacrifice and grateful to be able to honor those who have served. We salute our military heroes past and our veterans with this post about the heat treat industry and military staffing. Heat Treat Today will not publish on Monday, May 28, 2018.
---
Finding good, qualified workers in today's labor pool is the critical issue facing any industry.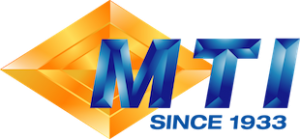 The workers are just not in the marketplace.  To help MTI members win the battle for finding qualified people, MTI signed a partnership with the largest military veteran staffing firm in America, Bradley-Morris, Inc (BMI).  Bradley-Morris is a leader in helping transfer military veterans back into the corporate and manufacturing workplace.
A few reasons companies may want to take advantage of this very valuable new service, according to MTI:
Every year over 200,000 military veterans transfer out of the military into the public workspace.
72% are under the age of 30.
Geography is not an obstacle.  Relocation assistance costs are covered by the government for many transitioning military persons.
Bradley Morris is the leading military staffing firm for placing veterans into civilian jobs upon separation.
MTI members receive a special, pre-negotiated, below market placement fee.
MTI is the Metal Treating Institute, a non-profit trade association that represents the largest network of commercial heat treaters in the world with members in 40 states and 8 countries.  MTI's network services every major industry and performs every heat treating process required. Heat Treat Today is a proud member of MTI.
For more information on MTI's partnership with Bradley-Morris, Inc, particularly for links to case studies on the successful hiring of military personnel and other resources related to the process of hiring military veterans, visit here: MTI: Military Staffing
Photo Credit: Stock image