Heat Treat

Radio's

Doug Glenn tours Euclid Heat Treating Company with owner John Vanas and discusses a nano-technology parts washing solution.
If you're a manufacturer and you use parts washers to remove oil residue from metal parts, or if you're a commercial heat treater who washes parts, today's Heat Treat Radio episode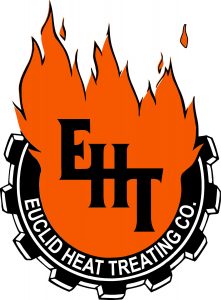 should be especially interesting to you. Why? If you thought there was nothing new in the parts washing arena, you'll be shocked at what you'll learn today. Let me whet your appetite.
What if I told you there is a parts washing additive out there where you only had to add .3 ounces — that's right, .3 ounces — to every gallon of wash water?
And what if I told you that you could run that solution for 3 to 4 months without adding any chemicals?
And what would you say if I told you that the oil skimmed off of your wash bath would have a lower water content than anything that you're currently using?
And what would you say if I told you your maintenance team would never have to check the concentrations of your wash water again?
Not enough? Okay, let me give you one more. What if I told you that when you were done with the bath, you could just dump it down the drain?
Sounds too good to be true, right? Well, buckle up, because Heat Treat Today is going to take you where no heat treat washing system has ever gone before. Click on the podcast at the top of this post and listen to learn more.
For transcript and more photos, click here: "Heat Treat Radio: John Vanas on SX Oil Lifters"